Facebook is launching a monetization option for creators: They can now offer paid online events on the social network. If you want to take part in the respective event, you must first make a payment. According to Facebook, "cooking or fitness courses, meet & greets, expert presentations and more" are conceivable.
Facebook itself initially does not charge any fees for the events for at least one year. Participants can log in to the web browser or within the Facebook app and are then forwarded to the corresponding payment options.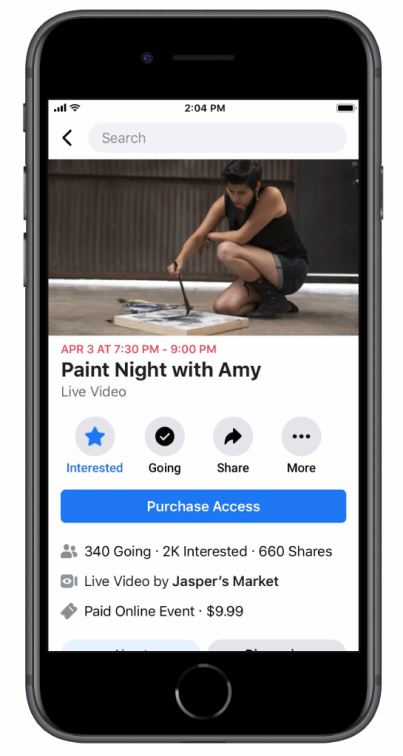 According to Facebook, the aim is to create a new opportunity for creators to secure extra income in the difficult times of the pandemic. Depending on the payment option, e.g. For example, with Apple Pay, there are of course fees for the creators.
Reading Suggestion: How to Change Facebook Page Name
Pages that want to use this opportunity for monetization must meet certain standards. So only serious sites should get the chance. The offer is of course not necessarily unique because there are quite a few online portals with fee-based video courses or interactive events.
But Facebook is a large, central platform, so there will certainly be opportunities for some companies or the self-employed.