Local movers are usually a lot less expensive than cross-country movers. But they can still get a little costly depending upon the time it takes. But if you are moving within 50 miles of your previous location, you should consider hiring a local mover. Most local movers and packers charge by the hour. So, if you have a lot of things and a large home, the cost can increase. Just ensure hiring the best – you don't want to pay a lot of money for a below-average moving service.
Finding a Good Moving Company
So, what is it that makes a mover good? And what should you be looking for when hiring a local moving company? If you are looking for the answers you have come to the right place. This article will talk about some important things to look for if you are considering hiring professional movers.
#1: Ask Friends and Family
You can get the best reviews for any service from your friends and family. They are probably going to be the most honest with you about their experiences. So, find someone around you who has hired the company you are considering. Make sure you talk to them in detail about the service costs, quality, and any hiccups they had.
Reading Suggestion: How to Disable Cyberpunk 2077 Nudity
#2: Know What You Want
Most movers have multiple services on offer. For instance, they might offer packing services as well. So, before you start comparing companies, you need to know what you are looking for. It is vital to know exactly what you want and how much you are willing to pay for it. Then, it can be easier to look for the right fit that offers all the services you want within your budget.
Some people might forego location assistance, while others cannot do without it. So, you should know what your non-negotiable services are and work around them. You might want a bigger truck but the company might not have it. So, instead of being disappointed later on, it can do both parties good if you have a clear vision.
#3: Get In-Person Quotes
Most moving companies can offer quotes online and over a call. But those can be confusing and unclear. There might be some things that you can't smooth out over the phone. So, it is best to get an in-person quote from different companies. You can get a clear estimate and also judge how professional the company is. Then, you can compare the services and costs from the quotes you receive.
Moreover, some packers have strict guidelines for what they will and won't haul for you. They might even charge extra to move fragile equipment such as glass doors or pianos. So, make sure that you show them everything that you want to take along with you. If the movers have a problem with an item, they can communicate it to you well in advance. As a result, you won't have to face any inconvenience at the moving day.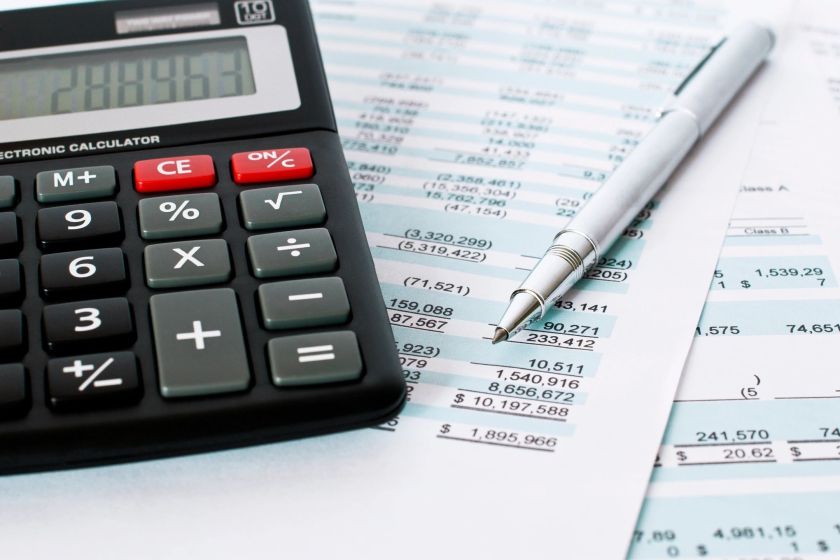 #4: Ask for a License
No matter where you are, your moving company should have a license and insurance. So, the first thing you should ask for is the company's license to operate. If they cannot provide it, you shouldn't hire them. A license and insurance number can be a guarantee that your boxes and furniture are safe with them. You should also consider worst-case scenarios because they might break or misplace things on the way. So, an insurance blanket will look like a necessity, in case that happens.
#5: Talk About Additional Fees
Some movers can have hidden charges that they won't tell you about outrightly. You don't want to receive a bill later on that is much more than the quote they gave you. For instance, they might have extra charges for the second floor, large furniture, or fragile items. So, make sure you talk about all those things with clarity.
Reading Suggestion: 4 Tips to Modernize HR Department
#6: Look Out for Red Flags
By now, you should have talked to the company a few times over the phone and visited their office. So, you might have an idea about how they operate. If there is anything that sounds fishy or stands out, you should immediately put your guard up. A moving company will be responsible for the entirety of your belongings for a couple of hours at a minimum. So, you can't trust a professional if they are showing any red flags.
If you notice something is off when you visit their offices, you should cut that company off of your list. It is not advisable to take any chances with someone you don't trust. A healthy working relationship and good customer service can also be necessary finds in movers. So, make sure that you are satisfied with everything before you put in a deposit.
#7: Value Experience Over Cost
You can find many moving companies that don't have licenses or experience. They might even offer to do the job at half the price. But that isn't something you should fall for. Make sure that you look for an experienced moving company. In the end, an unprofessional service might ruin your furniture or break stuff on the way. And that cost could end up being a lot more than the money you save on a cheaper deal.
Hiring the right company can help ease the transition to your new home. So, consider all your options to ensure your move is stress-free and simple.