During this age of technological revolution, there's no doubt that technology has reshaped all aspects of our lives. However, technological advancements have had one of the most significant impacts on business. From strategy making and marketing to communication and budgeting, technology impacts every facet of the business. It's not surprising to see countless companies shifting their businesses to the online world and integrating emerging technologies such as artificial intelligence.
In fact, in the fiercely competitive modern business world, you can't consider starting your business without using technology. After all, technology ensures a more productive and profitable business by streamlining processes and improving efficiency in several ways. To better help you understand the impact of technology on business, here are some important ways technology changes how we do business.
Remote Working
Long gone are the days of having to go to the workplace to run the business. With the advent of cloud computing and data storage, business employees can do their work regardless of their locations. No matter where you are, it's possible to connect to your company's data in an instant with an internet connection.
As a result, businesses can now run uninterrupted. Employees can keep working even when it's impossible to visit the workplace in difficult conditions. For example, during the pandemic, businesses with cloud storage kept functioning while others were forced to shut down. Moreover, companies can now employ talented individuals from across the world. The resilience and productivity of businesses have been significantly increased due to cloud storage technology.
However, while it may be an excellent idea for you to shift your business to the cloud, it's crucial to get a high-quality cloud service. For businesses to run uninterrupted, there's a need for large storage sizes along with high-performance hardware. Perhaps the best way to find the most suitable cloud storage is by comparing several services together. There are various comparison sites available online. Therefore, make sure to compare cloud store before you integrate this technology.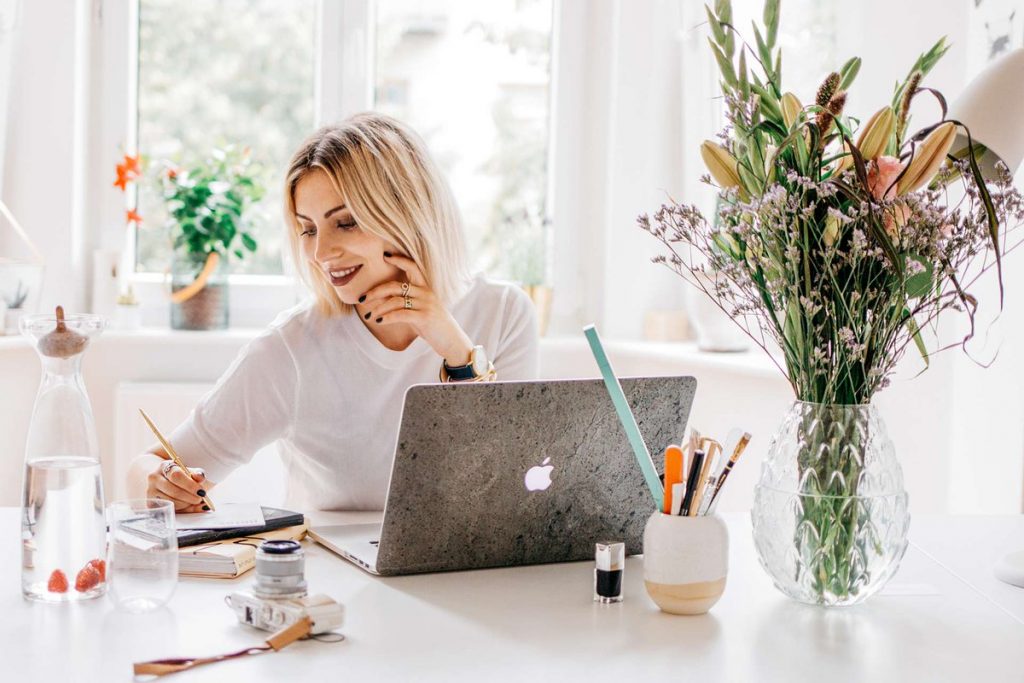 Automation
In earlier days, business employees would have to spend large amounts of time on trivial and repetitive tasks such as cleaning email inboxes or sorting documents. As a result, business productivity would be compromised, and there would be little to no time left for essential tasks. However, automation has emerged as an excellent solution for this problem in the modern age, improving business productivity significantly.
Automation software carries out repetitive tasks, such as writing emails and handling social media accounts, instantly in a highly efficient manner without making any mistakes, unlike human employees. Not to mention, automation software doesn't require any breaks, providing uninterrupted work. As a result, automation software is an effective way to provide 24/7 customer service.
However, recently, artificial intelligence and machine learning have taken automation software to the next level. Intelligent automation allows businesses to replace human labor with machine labor, which is more efficient in handling operations. This type of automation handles trivial tasks and has the power to run whole businesses single-handedly. Companies often use virtual assistants to improve customer service, drive revenue, and develop marketing strategies.
Data Analytics
In the digital age, everything about a business can be recorded. From customer engagement to sales, there's information and data available for every aspect of a business. However, human labor isn't enough to analyze and utilize all the information collected. It is where data analysis software comes in handy.
Data analysis software has been designed to utilize large amounts of data for improving efficiency, productivity, allowing businesses to thrive in competitive environments. Seeing the vast potential of data analytics, 53% of companies are adopting it to progress faster. No matter where you are, it's possible to connect to your company's data in an instant with an internet connection and remote employee monitoring software like work plus.
Data analytics has made it easier for businesses to develop effective strategies. It analyses trends and finds a pattern that would otherwise be unnoticeable. It uses seemingly meaningless data to create clever representations that reveal hidden trends, helping businesses make critical decisions. Moreover, it is also used to make highly accurate predictions about business aspects such as sales and profitability.
Digital Marketing
Thanks to the internet, there is now no need for the conventional business market. New startups, as well as large-scale companies, are all moving to the vast online market. Instead of renting and buying shops to sell services and goods, companies now develop websites and social media accounts.
However, with an e-commerce approach, businesses can generate large amounts of profit with little to no investment. The digital market has cut costs significantly by reducing the need for workers and physical shops. However, low startup costs are not the only benefit the digital market has provided.
Unlike the traditional business market, the online market allows businesses to connect to the entire world, reaching people where they spend most of their time, the internet. Currently, 59.5% of the global population uses the internet in their daily lives. As a result, it's effortless for businesses to reach people online.
It allows even small businesses to compete with larger corporations. The ease of advertisement on the internet makes it further easier to reach more people. Businesses can use a variety of platforms to provide targeted ads to millions of people online. Overall, the digital market allows companies to run highly-effective marketing campaigns.
Security
Security was not a significant concern until the extensive use of technology to store large amounts of private data and run businesses. Without security measures, it's impossible to utilize cloud storage or IoT devices, as it would open doors for attackers. A cyberattack can lead to devastating consequences, such as loss of private data, money and disruption of business operations. Companies may even be fined for being a data breach victim in some areas. As a result, cybersecurity has become quite prevalent in the business sector.
Data kept in cloud storage, and computers are encrypted and locked with two-factor authentication techniques to ensure high security. Moreover, businesses can employ a skilled cybersecurity team to deal with data breaches and threats immediately.
Conclusion
Technology is advancing at an exponential rate and doesn't seem to be slowing down any time soon. The effects of technological advancements can be seen throughout every industry, regardless of its type. Countless businesses are rapidly adapting to technological changes to reach their goals. In such a situation, it's crucial to understand how technology impacts your business to adapt to the modern business world.