Opinions on the best digital cameras on the market
There are so many options that deciding which is the best digital camera you can find is not an easy task: SLR, compact, snapshots … there is so much to choose from that making a decision requires some time and being clear about what you need. To make you more clear about what the market offers, we leave you some of the best digital cameras of 2021, with a selection that covers practically the entire current range, so that at a glance you can see what you can find.
Nikon D5300
The Nikon D5300 reflex camera is one of the best-known models of this manufacturer. A product with which to take control of your images thanks to a resolution of 24.2 megapixels and a wide range of functions that professionals can make the most of. However, it is also suitable for newcomers to this world, as it has an assistant that makes taking pictures easy.
A complete product with ISO sensitivity up to 25,600, which helps to take quality photos in low light. It also incorporates an EXPEED 4 processor with which to accelerate the performance of both photo taking and video recording. Details of what a large part of the market considers the best digital camera of the moment, in which there is no lack of WiFi connectivity, NFC, or HDMI output, among others.
Let's find out more details about this model, manufactured by what is currently the best digital camera brand for many users.
Resolution: This camera has a resolution of 24.2 megapixels, with which to take high-quality photos and record video in Full HD format.
Screen: The 3.2-inch screen can be oriented as you like so that you always have it in view when taking your photos.
Integrated GPS: GPS makes it even easier for you to tag your photos, manage them comfortably and have them well controlled.
Processor: The EXPEED 4 processor adds extra sharpness to your images and videos, managing them at high speed.
Connectivity: The camera can connect directly via WiFi and NFC, so you can share your content instantly.
Manual: One of the few "buts" of this product is that the instruction manual is not in Spanish, although it is easy to find on the Nikon website.
Canon PowerShot SX540 HS
Although Canon SLR cameras are also well known, there are somewhat cheaper options, such as the Canon PowerShot SX540 HS compact camera. This model is easier to control and maintains adequate image quality thanks to details such as its 20.3 megapixels and 50x optical zoom with which it is much easier to obtain quality photos and videos.
It's also easy to sha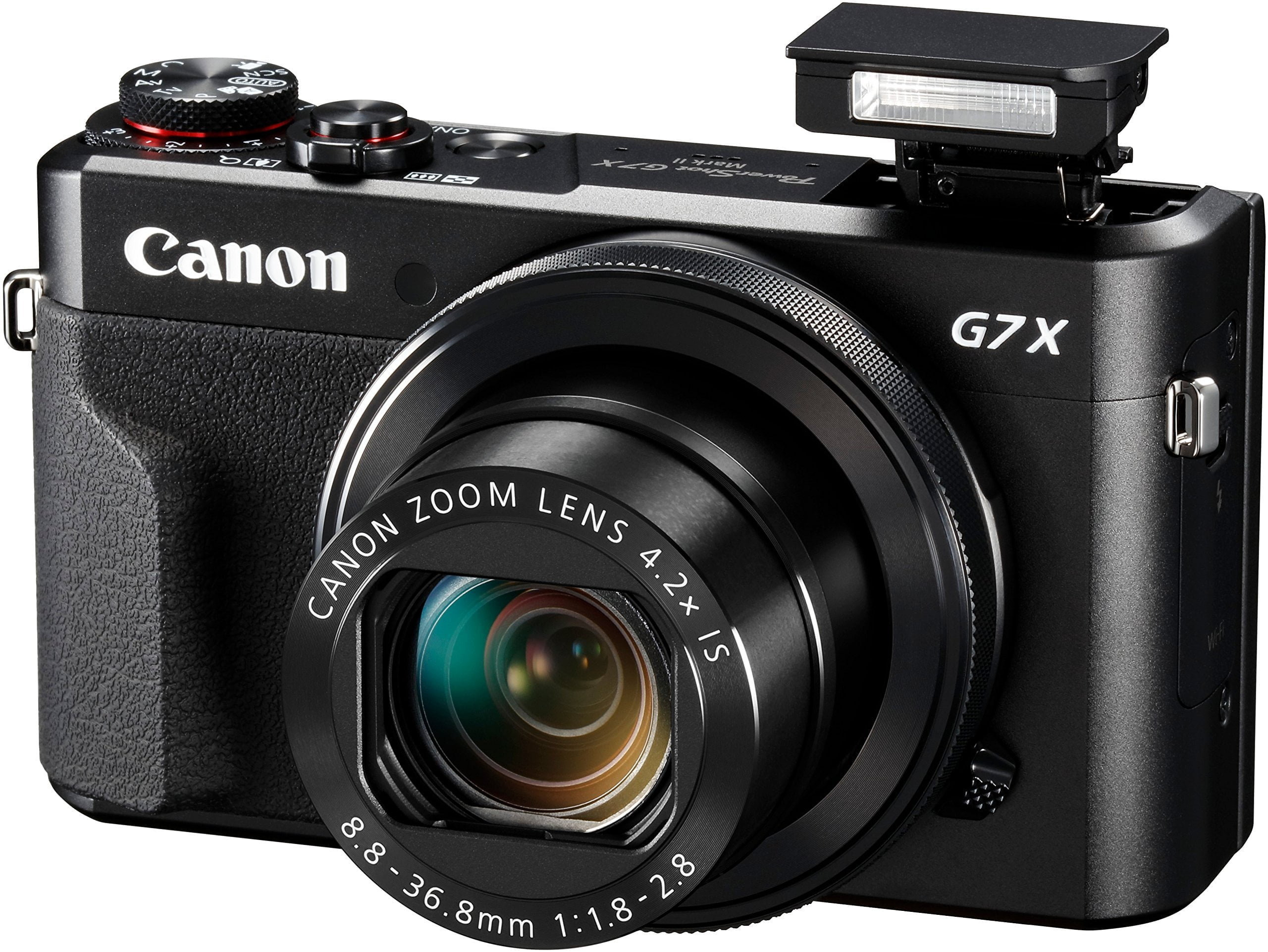 re that content thanks to the camera's WiFi and NFC connectivity, with which to share your images and upload them to the cloud instantly. A complete model considered by many users as the best digital camera in the compact segment, completed with details such as its 3-inch screen and a control system with which to express its functions.
reading suggestions: Google Lens Can Now Copy and Paste Handwritten Notes to Your Computer
Situated among the cheap options within the compact segment, let's learn a few more details about this Canon camera and the features it offers.
Versatile: This compact camera can work in simple mode, for beginners, or as advanced as you want, controlling all the parameters of the image.
Zoom: Its 50x optical zoom makes it easy to get close to distant objects without losing image quality in the process.
Connectivity: WiFi and NFC connectivity make it easy to share your photos, make backup copies or send them wherever you need them.
Resolution: Although it still offers good quality, the resolution of this model remains at 20.3 megapixels.
RAW Photos: This camera does not have the ability to take RAW photos, which is likely to be missed by the most demanding photographers.
Polaroid Snap
So that you do not miss anything in this selection, we have also included a digital instant camera. A new system with which to obtain instant photos at the moment but with all the quality of control of a digital model. For this, this camera has a 10-megapixel resolution sensor and the improvement options typical of these products, including flash and focus to take better photos.
Some images that you will obtain at the moment on paper, in a size of 5 x 7.6 centimeters, although you can also store them on your micro SD card to print or process them in a conventional way. An interesting product with a compact size that you can take anywhere, since it has compact measurements, so it doesn't take up too much space in your backpack or bag.
If you don't know which digital camera is the best, this model is the answer in the instant cameras segment.
Taking an image: Since we are talking about a digital camera, you will get better quality photos than with conventional models.
Print quality: The print quality obtained is remarkable, with a beautiful finish, which allows it to last longer.
Selfie function: The selfie function allows you to have a few seconds to put your best face before taking the photo.
Printing cost: As with other models, this instant camera has somewhat high printing costs, which should be considered beforehand.
Sensitivity: The power button is more sensitive than necessary, so you must be careful so that it does not turn on unexpectedly and does not drain the battery unexpectedly.
Vmotal GDC80X2
So that the little ones in the house can also get started in the world of photography, the Vmotal GDC80X2 digital camera for children includes everything they need. A camera far from the poor quality of these models, with a resolution of 12 megapixels and a 3-inch TFT screen with which to see clearly the object that is being photographed. A model that includes other improvements, such as the included stabilizer, which gives an extra quality to those images.
It also includes a simple trigger system, which avoids hassles and complications when taking those images. And so that your little ones do not lack anything, this compact digital camera also has a battery with which to keep the product active for approximately 80 minutes.
This model is not only a good proposal for the little ones, but because of its price, it is also close to being the best value-for-money digital camera of the moment.
Resolution: Its resolution is 12 megapixels, perhaps little for current models, but more than enough to take quality photos.
Stabilizer: The stabilizer helps you maintain your pulse and obtain better quality photos, by avoiding the movements of the hand.
Easy to use: both for its 3-inch screen and for its keypad, this model is very easy for the little ones to use.
Limited functionality: Although it is obvious, it should be remembered that this camera has somewhat limited functionality when taking photos.
Brightness: The quality of the photos declines as we have less light on the object to be photographed.