There are about 40,000 managed IT service providers in the United States. This number is expected to grow over the next several years as companies try to find ways to lower IT management costs and keep up with technology.
Managed IT service providers can do everything from setting up a network to troubleshooting minor issues. They provide security and work to make your networks more efficient without hiring a full IT staff.
If you're looking to hire a managed IT service provider, how can you be sure to hire the right firm for your organization?
It all starts with interviewing providers and asking the right questions. Keep reading to find out what questions you should ask managed service providers before hiring them.
What Are My IT Needs?
This is a question you ask yourself before you contact managed IT, service providers. You need to assess your own systems and figure out what you need.
Are there certain goals that you want to achieve, such as cost savings or productivity goals? Check to see what systems and networks you need to manage.
Detail the number of users and devices. Note if there are remote workers as well. This is useful information for service providers because they can develop a strategy to keep your systems safe.
Do you have IT policies in place? These may need to be written or reviewed under the guidance of a managed service provider.
Read: How to Disable Cyberpunk 2077 Nudity
What Industries Do You Work With?
One of the first questions to ask a service provider is if they specialize in your industry. Some industries like healthcare and finance have compliance issues to contend with.
Nonprofits have to maximize their donors' contributions, so they usually try to manage everything in-house. This leaves networks and systems vulnerable to cyberattacks and inefficient.
An MSP can reduce costs in all areas of the organization, and you can learn more to find out how.
What Are Your Certifications and Experience?
This question ensures that you're not hiring a fly-by-night company. Make sure that the company has been around for a while and fits your business needs.
There are dozens of areas that a managed service company can specialize in. They can work with AWS, Microsoft, or Google. They could have additional certifications in Salesforce and other programs to help you get the most out of your systems.
Do You Outsource Any Services?
Outsourcing sometimes gets a bad rap, but only because there are providers that aren't reputable. Keep this in mind because even IT management companies sometimes outsource parts of their business.
They might have a small staff, but want to expand their services. They'll call on another provider on a contract basis to fill that need.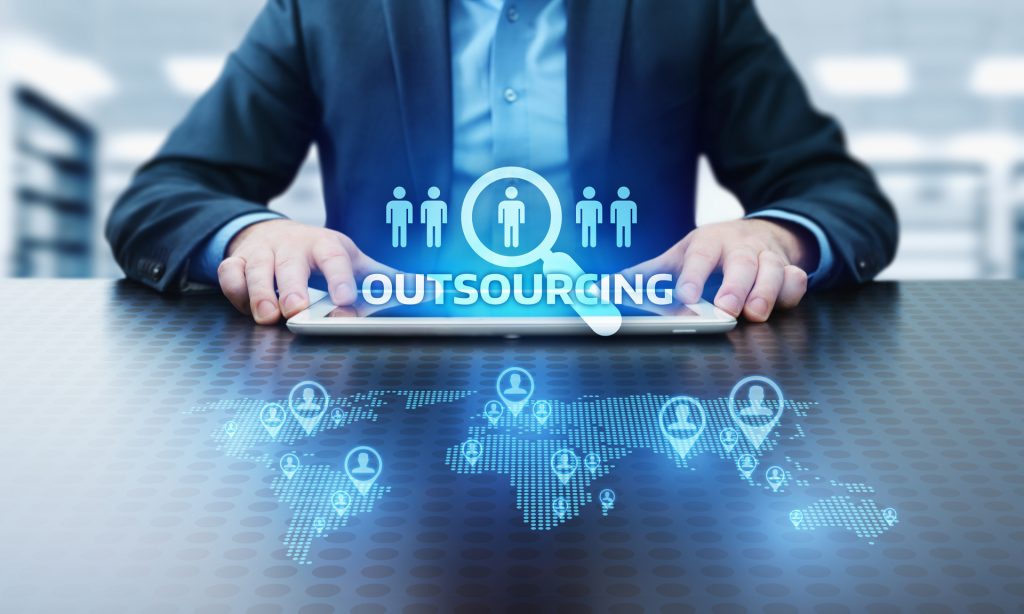 Be clear about who is handling your account. Ask about their vetting process if they do outsource any of the services pertaining to your account.
Read: How to show battery percentage on iPhone 12, 12 Mini, 12 Pro, Or 12 Pro Max
How Do You Communicate With Clients?
Client-vendor communication is a necessary part of success. Hiring a vendor that lacks communications skills is detrimental to the entire project.
It's also necessary to have a provider that matches your communications style.
Ask prospective vendors how they communicate and how often. Some people might only contact you if there's a major issue. They try not to involve you unless it's necessary.
Communication is a two-way street. If you have questions about your account, is there an account manager that serves as your point of contact? Do you have to contact different people depending on the issue?
What Is Your Disaster Plan?
There are things that you can control, and things you can't control. You can't control if or when a disaster happens. Neither can managed services providers.
They can control how they respond to those threats. A provider that has a disaster plan is in a great position to protect your data and your business.
Can You Scale Services as My Business Grows?
Your business is going to grow at some point. Ideally, you want to have an IT partner that helps you grow and allows you to scale services as your needs change.
You'd have to change providers to manage the growth of your business if they can't handle it.
What Kind of Onboarding and Offboarding Processes Do You Have?
It's easy to accept your business and get you started on a managed IT service plan. It's another thing to hand things off to another provider.
A good managed IT service provider has a process to onboard new clients and an exit plan for when they leave. Asking this question before you hire a provider prevents you from being trapped with a provider that doesn't work for your organization.
Read: How Do I Find The IP Address Of A VoIP Phone?
How Do Managed IT Service Providers Calculate ROI?
Most organizations outsource IT functions to save money or to earn more money. Service providers want to show that they're worth every penny, so they'll rely on metrics that don't matter.
The best IT service providers have a method to calculate savings and measure productivity. Knowing these metrics in advance helps you manage your expectations.
Do You Have References?
Experienced IT service providers have a record of success. They have clients that are happy to provide references and they have case studies of how they helped clients.
Always ask providers to provide references. It shows that they're capable of providing outstanding services.
Hire the Best Managed IT Service Provider
Outsourcing IT services helps your organization save money and time while increasing productivity. As you're getting ready to outsource IT services, you need to make sure that you know what to look for in managed IT service providers.
These managed IT service provider tips showed you what questions to ask providers. You'll know your needs and their experience. You'll learn if they're a good fit for your organization or not.
By the end of the process, you'll have the best managed IT service provider. For the latest tech news, be sure to visit the home page of the blog.