Google will synchronize information from personal and work accounts in Google Calendar. You no longer have to switch between your calendars.
Google Calendar
Google separates work and private accounts with its own package of data and app information. This has advantages, including in terms of privacy, but at the same time, the separate accounts also limit the user experience. For example, if you ask the Assistant on your phone or smart speaker about your appointments, he can only retrieve data from your standard Google account and Google Calendar also keeps the two accounts strictly separate.
With Android 10, Google already came up with a new Application Programming Interface (API) that app developers can use to display personal appointments in the work calendar. The only drawback is that apps first have to get started with that new API. Google has now announced in a blog post that Google Calendar will support synchronization between work and personal accounts.
"Google Calendar will soon show people personal appointments in their work calendars, and that should help them better plan their various activities throughout the day. Personal calendars will remain privately stored on the personal profile device, making them invisible to colleagues and IT management, "said Google in its message.
Account sync
Also noteworthy is the second part of the blog post in which Google states that we can expect even more synchronization between work and private accounts. Google isn't sharing details just yet, but it's licking Google is referring to this leaked Google Assistant feature. It showed that Google Assistant will soon be able to request data from multiple accounts at the same time.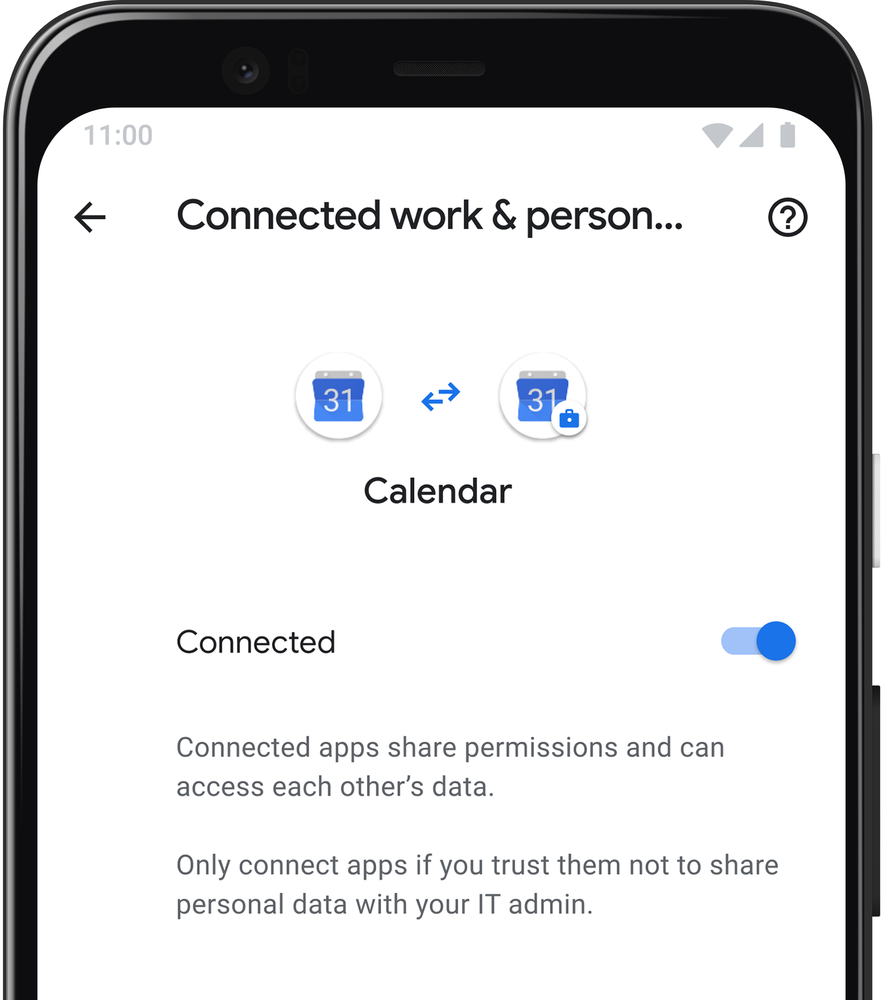 Granted, the ability to retrieve data from different Google accounts and sync your calendars may not sound exciting. Still, it will be very useful for many users in practice. It is not yet clear when syncing between accounts in Assistant and other apps will work.