Finding a silent portable air conditioner was unthinkable a few years ago. Maybe you yourself still have nightmares from all the nights lying awake to the loud buzzing of your mobile air conditioner. Fortunately, that is no longer necessary these days, because there are plenty of low-noise mobile air conditioners available that emit a maximum of 50 dB of noise.
50 decibels is generally the quietest mobile air conditioner
You can compare 50dB with a refrigerator that is switched on or a simmering coffee machine. By choosing the quietest mobile air conditioning, you can be sure that you can sleep well in a wonderfully cooled bedroom.
It is of course not surprising that people are looking for a low-noise mobile air conditioner, during a hot summer night it is sometimes difficult to fall asleep due to the heat. If you have purchased an air conditioner, you don't want to lie awake because of the noise of your mobile air conditioner.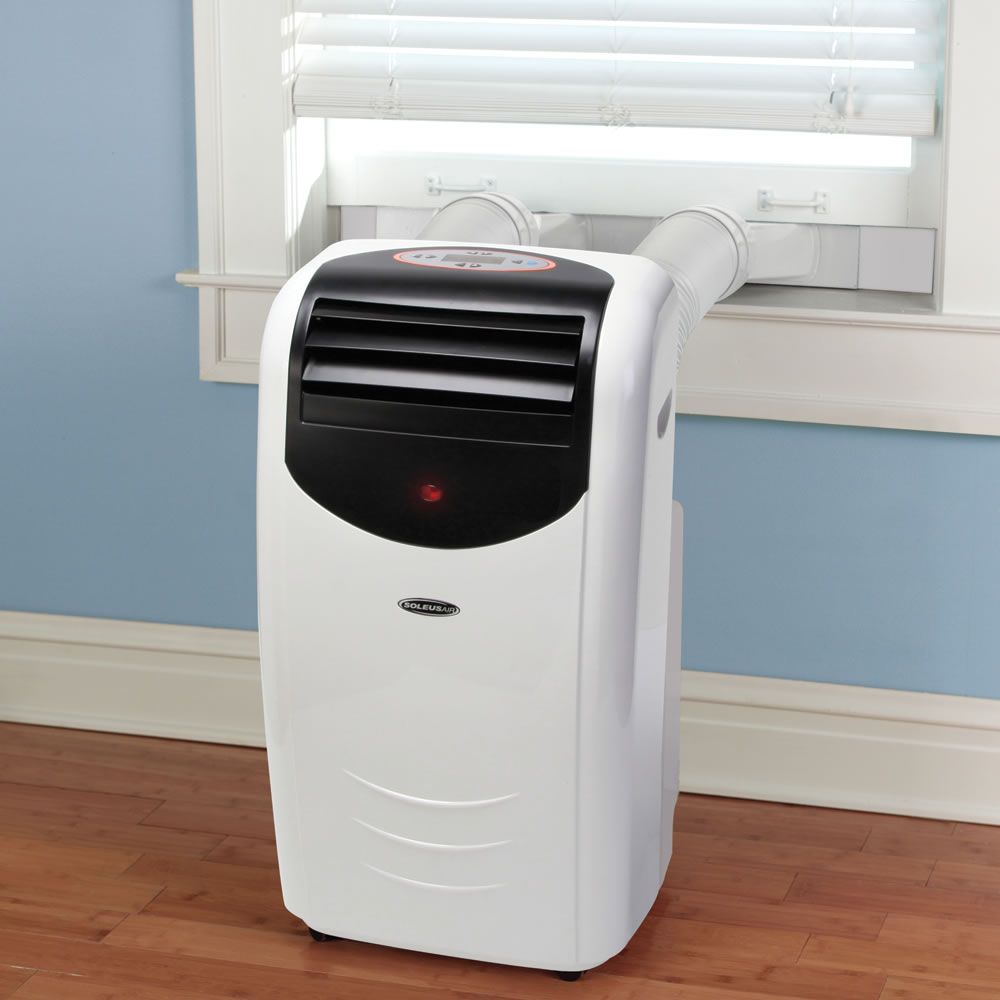 However, it is important to know that there are no portable air conditioners available that are completely silent. At present, most portable air conditioners are quiet up to a noise level of a maximum of 50 dB to 60 decibels.
Reading suggestions; Apple AirPods with iOS 14 comes with smart charging that extends battery life
Which silent air conditioner should I choose?
If you really want a quiet air conditioner, you might want to opt for a fixed air conditioner. We also call these split unit air conditioners. This form of air conditioning is generally more durable, quieter, and more powerful, but also a bit more expensive.
Look in our guide to all split unit air conditioners if you are looking for really low-noise air conditioners. If you opt for a fixed air conditioner, you must have it installed by a technician on both the indoor and outdoor units.
So think carefully about what you are looking for in the search for a silent air conditioner. Do you want a cooling room quickly and is sound up to 50dB not annoying for you? Then you can opt for a silent mobile air conditioner. Would you rather have a long-term solution and have the quietest air conditioning? Then choose a split unit air conditioner.
Low-noise mobile air conditioning top 3
To help you on your way with the search for the most silent mobile air conditioner, we have put together a handy top 3 for you. This way you will have found the best low-noise mobile air conditioner in no time. All silent mobile air conditioners in this list have a noise level of a maximum of 50dB and number 3 is a split unit air conditioner that you can purchase if you finally decide to cool certain (large) rooms.
1. De'Longhi Pinguino PAC N82
If you want to cool down rooms in your home silently and responsibly, you can opt for the DeLonghi PAC N82. In addition to its low-noise cooling, this silent mobile air conditioner also has an energy label with class A, so you can also expect a lower energy bill. The PAC N82 cools, dehumidifies, and purifies the air and has an innovative design, and is ideal for rooms up to 31 m² – 78 m³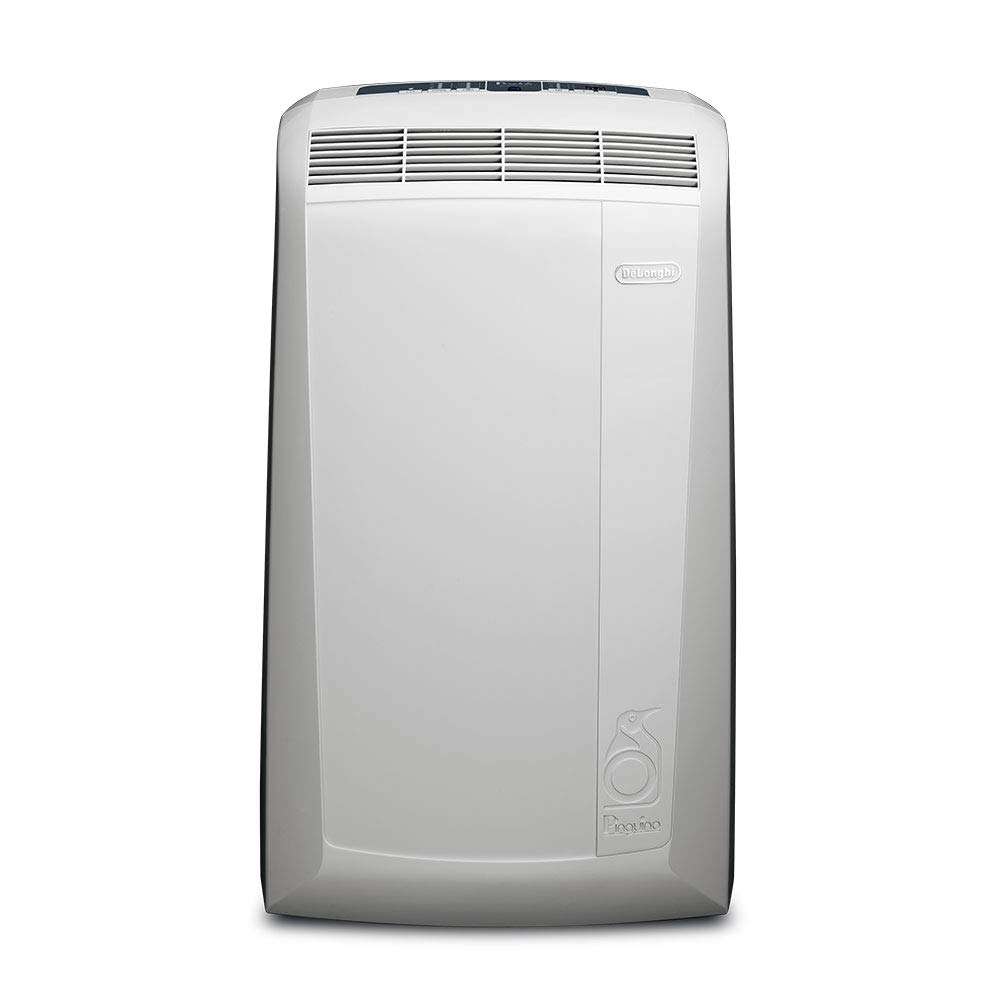 The PAC N82 removes up to about 20 liters of moisture per day and therefore also has a dehumidification function. You also have the option of a handy ventilation function that allows you to set 3 ventilation speeds.
You can easily operate the PAC N82 ECO with the soft-touch control panel, and you also have an infrared remote control with an LCD display with which you can easily control all functions.
Check out the best silent mobile air conditioners 
 2. Aspen Xtra
The Aspen Xtra35 is one of the newest mobile air conditioning systems, the big advantage is that this mobile air conditioning is quiet and that you can choose from an airflow control, sleep settings, eco settings, and a handy timer. The nice thing about the Aspen Xtra 35 is that you can use it for rooms up to 40 m² – 100 m³. You have access to a 3.55 kW cooling capacity and you have the option to dehumidify the room. Of course, you also have a handy remote control to control this silent air conditioning. You will immediately receive a drain hose with window & wall mounting with the Aspen Xtra35.
3. Chigo CS-25V3G
If you're looking for a silent split unit air conditioner, you'll quickly find the Chigo CS-25V3G. By using the innovative inverter technology, you can cool or heat rooms in no time at all. The revolutionary thing is that this silent air conditioner can heat even cheaper than a central heating boiler. The air conditioning has a low energy consumption and energy label A +++, which makes it also super economical.