Nowadays, every business wants to create its presence online. Even at this moment, thousands of people will be thinking about marking their business presence online. Here comes the reality check, how can you grow your business online and rank your website on top of search engines in such an enormous competition?
That's why it is essential for every business online to be well versed with content marketing, or seek out the best content marketing agency. It is an inbound marketing tactic that attracts many audiences to your website through engaging content published online.
In the digitalization era, content marketing is a practical and most effective practice that can help your brand attract and reach a considerable number of audiences and boost your sales. You will find some smart content marketing tips listed below in this blog to grow your business online.
Know Your Audience
The first rule of content marketing is knowing your audience. You must be aware of who your audience is, what they are looking for, and how you can deliver it to them. Create different personas of your audience and write engaging content that is relatable to them. When the audience gains value from the content, they feel free to put their views forward that further builds more robust connections.
Focus on Headlines
There is a considerable amount of content available to the audience on the internet. No one reads the content thoroughly, so you'll have to be careful about how you can grab your audience's attention toward your content and make them read it.
Unique, attractive, and optimized keyword rich headlines will seize your audience's attention. The reader always reads the headlines first, and if they find it helpful, only then do they stay on the page and spend their time reading the information provided beneath that headline.
Not everyone likes to read, but fancy graphics and images usually attract the audience. You can create downloadable infographics and posts that people can easily download and share freely. If your audience likes the content and presentation, they will share it on their social network, from where more people (who were earlier out of your reach) will get to know about you.
Simplify the Content
Long paragraphs seem to be like a pile of work to the reader. Therefore, it is advised to break your content into short paragraphs, bullet points, and subheadings. Such content feels convenient to read, and the audience likes to spend their time on content that is up to the mark.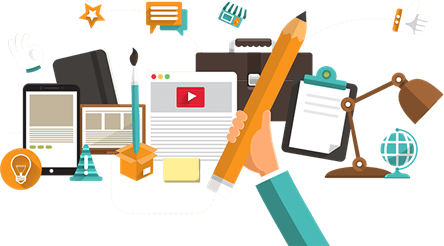 If you are looking for a place from where you can attract more traffic to your content, social media makes it easy. Nowadays, everyone has an account on social media platforms. Having optimal social media campaigns make it easy for you to bring their attention to your blog by sharing it on your profile.
Understand the Importance of Guest Posts
To reach an ample number of audiences away from your arena, guest posts are the best option. All you have to do is write unique, informational, and non-promotional content relevant to the readers of the host site. For instance, if you have a website where you sell salon chairs online, look for a website to find readers who read such content. Posting guest posts increase your authority in the field and are beneficial to get a valuable backlink.
Quality Content is Must
There is a pile of content available online for readers. Why will they spend time reading your written content? They will not stay on your page if they do not find anything to take away. Therefore, it is advised to post quality content that is original, informational, and enhance the reader's knowledge.
Provide a Content with Good Word Count
From an SEO point of view, it is good to write a few contents with a 1000+ word count. A piece of content with this word count will help the reader dig deeper into the content where they are getting everything they need to know.
Final Words
These are eight smart tips of content marketing that every online business should keep in mind if they want their business to grow organically online. If you need assistance in growing your business using content marketing, please reach out to a well-qualified digital marketing agency.